Event Description
---
Event Information
ETS2MCG December Convoy
Event Details:
✪ Date: 23rd December 2022
✪ Route: Dortmund to Strasbourg Click to view route!
✪ Departure: Dortmund
✪ Destination: Strasbourg (Quarry)
✪ Breaks: None
✪ DLC: None
✪ Convoy Control: Yes
✪ Server: ETS2MCG December Convoy (Event Server)
✪ Time:
Meetup Time: 12:00 UTC
Departure Time: 12:30 UTC
No Time Zone: https://notime.zone/NIGimu3pII0PX
Slots:
VTC Slots: If you wish to have a dedicated slot for your VTC to join, you can book slot by clicking here: Click here to book slot
Public Slot:
Links:
★ If you have any questions, feel free to join our Discord.
▬▬▬▬▬▬▬▬▬▬▬▬▬▬▬▬▬▬▬▬▬▬ Event organized by ETS2MCG VTC ▬▬▬▬▬▬▬▬▬▬▬▬▬▬▬▬▬▬▬▬▬▬
Event Organizer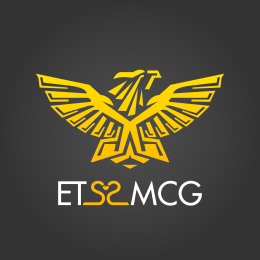 ETS2MCG
★ We Are Family ★
---
Temporary rules
Approved by Event Management
Event Rules for Participants:
Participants must follow event staff instructions.
Participants should park at their designated slots. If you don't have a designated slot you are required to park at the 'Public Parking'
Participants must only leave the starting location when instructed to do so in an orderly (one by one) manner.
Participants must haul a trailer and dismiss their trailer at the end Destination.
Cars are prohibited except for event staff showing a clear tag.
Double trailers, Triple trailers and Heavy Haul configurations are prohibited.
Participants of the convoy must ignore traffic lights unless it is unsafe to do so.
Overtaking is prohibited.
Free roaming on the server is prohibited.
Advertising is prohibited.
Operations on Country roads are not permitted.
The carriageway can only be partially blocked for "Real Operations" meaning that there is always a way round on the main carriageway. On the correct side of the road.
All other TruckersMP rules apply.
Event Rules for Event Staff:
Event Staff overtaking the convoy cannot be performed by more than 2 members at a time.
Event Staff can drive the incorrect way where roads have a central reservation barrier ONLY. In accordance with the rule above.
Event Staff can block junctions and roads approaching junctions in order to direct the convoy.
Event Staff can park out of bounds. Providing this is on the ground and not on top of buildings or other inappropriate places deemed unsuitable by TruckersMP Staff.
All other TruckersMP rules apply.
---