DESCRIPCION EVENTO | DESCRIÇÃO DO EVENTO | EVENT DESCRIPTION.
: 6to Convoy Mensual del 2023 de Transportes Bahia se acerca. La ruta será aproximadamente de 982 kilómetros y con una duración máxima de 100 minutos. La ruta inciará desde la ciudad de Ginebra y el destino será Luxemburgo.
Se aplicaran todas las reglas de TruckersMp
: Está chegando o 6º Comboio Mensal de 2023 da Transportes Bahia. O percurso será de aproximadamente 982 quilômetros e com duração máxima de 100 minutos. A rota terá início na cidade de Genebra e o destino será Luxemburgo.
Todas as regras do TruckersMp serão aplicadas
: 6th Monthly Convoy of 2023 of Transportes Bahia is coming up. The route will be approximately 982 kilometers and with a maximum duration of 100 minutes. The route will start from the city of Geneve and the destination will be Luxembourg.
All TruckersMp rules will apply
---

• Juego: Euro Truck Simulator 2
• Servidor: June Convoy | TP-BAHIA
• DLC: Ninguno
• Salida: Ginebra (Slots)
• Destino: Luxemburgo (Empresa ITCC)
• Detalles: 982KM Aprox (Ruta El Mejor + 1 Punto)
• Radio: #19
---

• Fecha: 24 de Junio 2023
• Hora de junta: 21:30 UTC-4 / 01:30 UTC
• Hora de salida: 22:00 UTC-4 / 02:00 UTC
• Link Horarios: https://notime.zone/NX7CuTXZPWK-C
---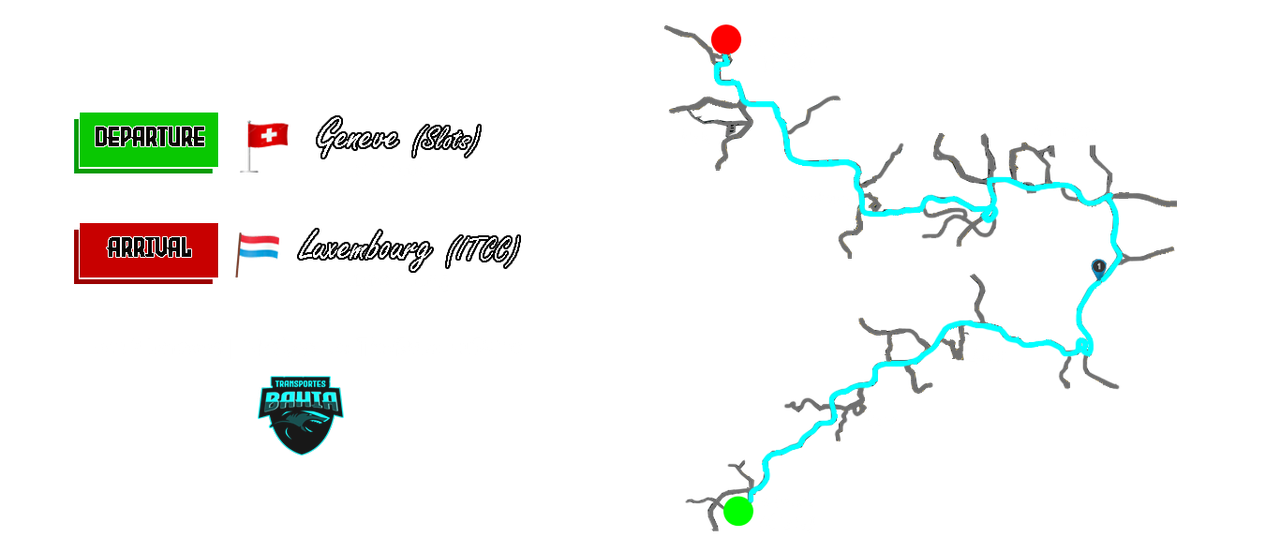 ---

• Discord TP-BAHIA: https://discord.gg/7NumbsusaD
• Facebook: https://www.facebook.com/Transportes-Bahia-100881761742069
• Instagram: https://www.instagram.com/transportesbahiavtc/
---

Links Reserva Slots(Discord): https://discord.com/channels/744951052217876630/1109786301005320242
---


---

---