Event Description
DLCs Requirements
---
Event Information

Meeting/ Treffen: 17:00 UTC / 19:00 german time/ deutsche Zeit
Start: 18:00 UTC / 20:00 german Time/ deutsche Zeit
Startcity: Prague Quarry
Endcity: Salzburg Quarry
Server: Eventserver
https://notime.zone/NCGsxHYEa3Gdk

for Slotbooking please open an Eventmanager Ticket in our Discord....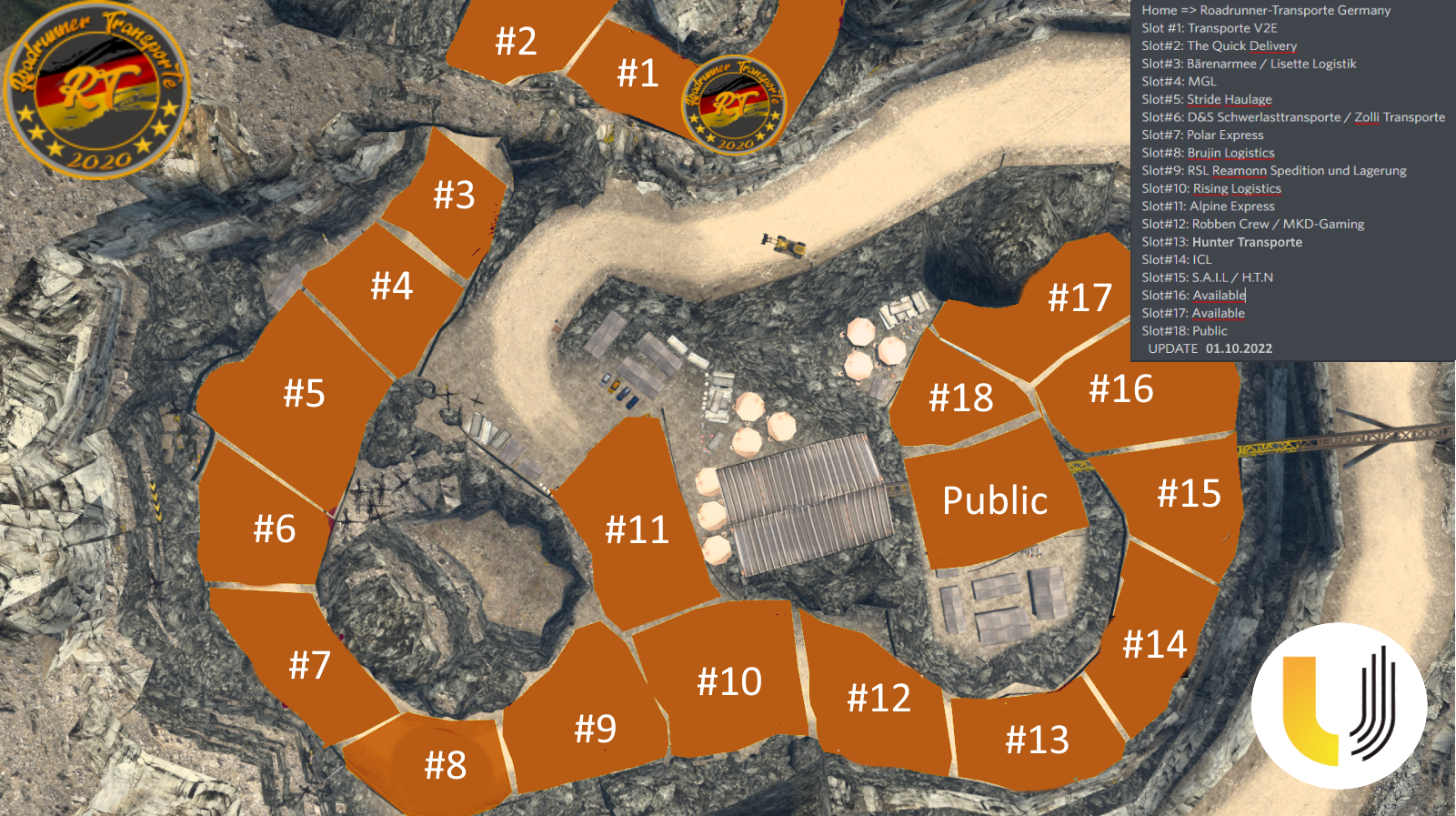 ---
Temporary rules
Approved by Event Management
Event Rules for participants:
The Event Staff are recognized as; "United.Convoys" or similar
Participants must follow Event Staff instructions.
Participants must haul a trailer.
Beacons are prohibited. (Except Event Staff)
Free roaming on the server is prohibited.
All other TruckersMP rules apply.
Event Rules for Event Staff:
Event Staff can block junctions and roads approaching junctions in order to direct the convoy.
Event Staff overtaking the convoy cannot be performed by more than 2 members at a time.
Event Staff can drive the incorrect way where roads have a central reservation barrier ONLY. In accordance with the rule above.
Event Staff can park out of bounds. Providing this is on the ground and not on top of buildings or other inappropriate places deemed unsuitable by TruckersMP Staff.
Participants are allowed to block the parking lane and the left lane at the start and break for a smooth starting and resume. The lane between them must be kept clear for participants who wish to drive to their VTC, petrol station or to leave the convoy. According to this image: https://i.krz.link/fXqO4.png
The carriageway can only be partially blocked for "Real Operations" meaning that there is always a way round on the main carriageway. On the correct side of the road.
Operations on Country roads are not permitted
All other TruckersMP rules apply.
---