Wir feiern 3 Jahre FoxLog-Group und laden euch recht herzlich ein zu unserem Geburtstagskonvoi! Das Event findet am Sonntag, den 5. Juni statt.
We celebrate 3 years of FoxLog-Group and invite you to our anniversary convoy! The event will take place on Sunday, June 5th.
---
Treffen / meet up: 18:30 Uhr in Valladolid (UTC 16:30 Uhr)
Start: 19:00 Uhr (UTC 17:00 Uhr)
Pause / break: Madrid
Ziel / destination: Sevilla / Seville
TMP-Server: Simulation 1
Event-TS / TeamSpeak: convoy.germantrans.eu
benötigte DLCs / required DLC: Iberia
Begleitung und Absicherung des Konvois durch die ConvoySafeGroup
Zu beachten / Please notice:
bitte aufgetankt und repariert erscheinen / please make sure to repair and fill up your truck
Singletrailer verwenden / use only single trailers
zufällige Straßenereignisse und Umleitungen ausschalten / turn off random events and diversions in game
---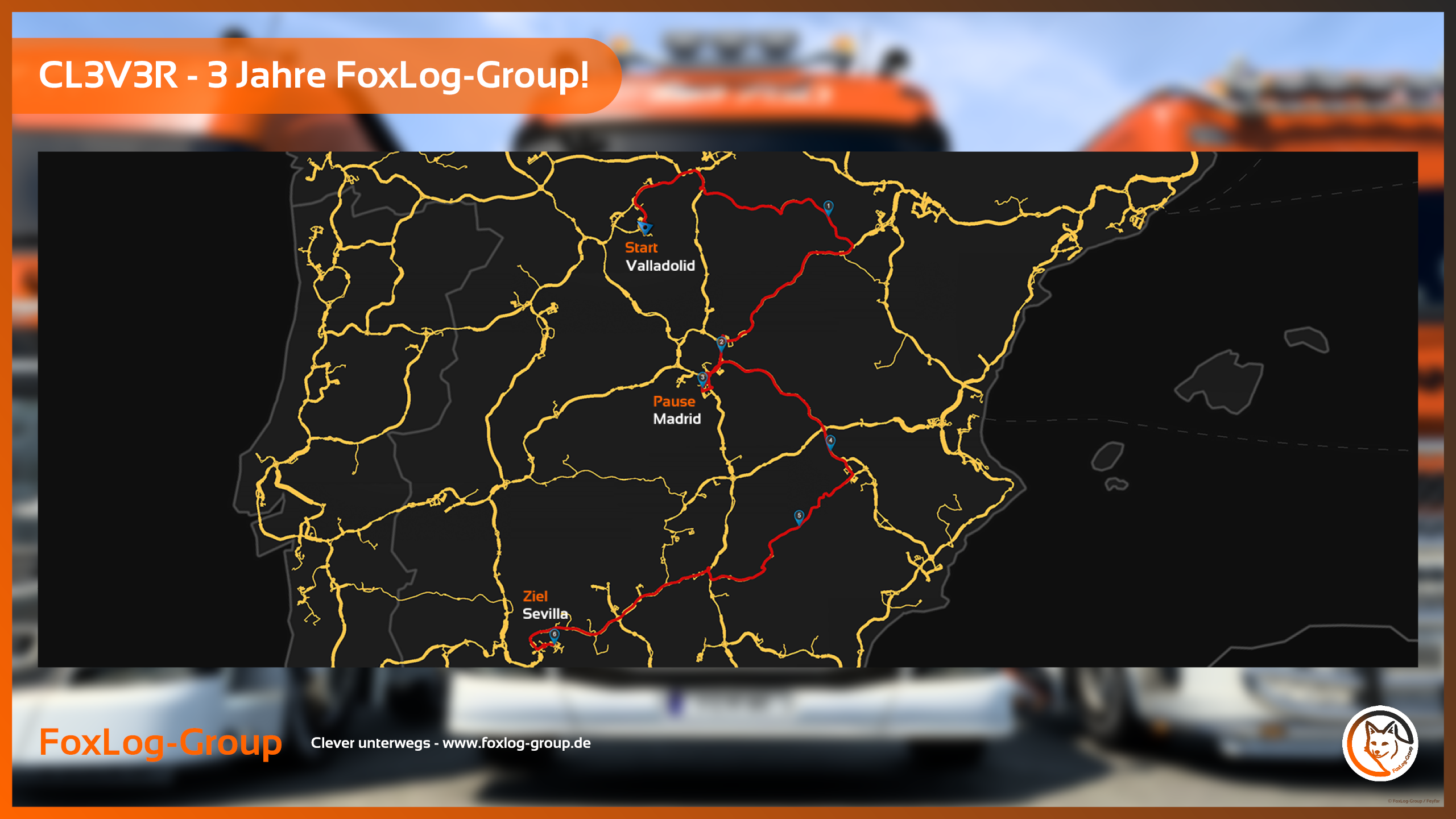 ---
Startaufstellung in Vallodolid / Start slots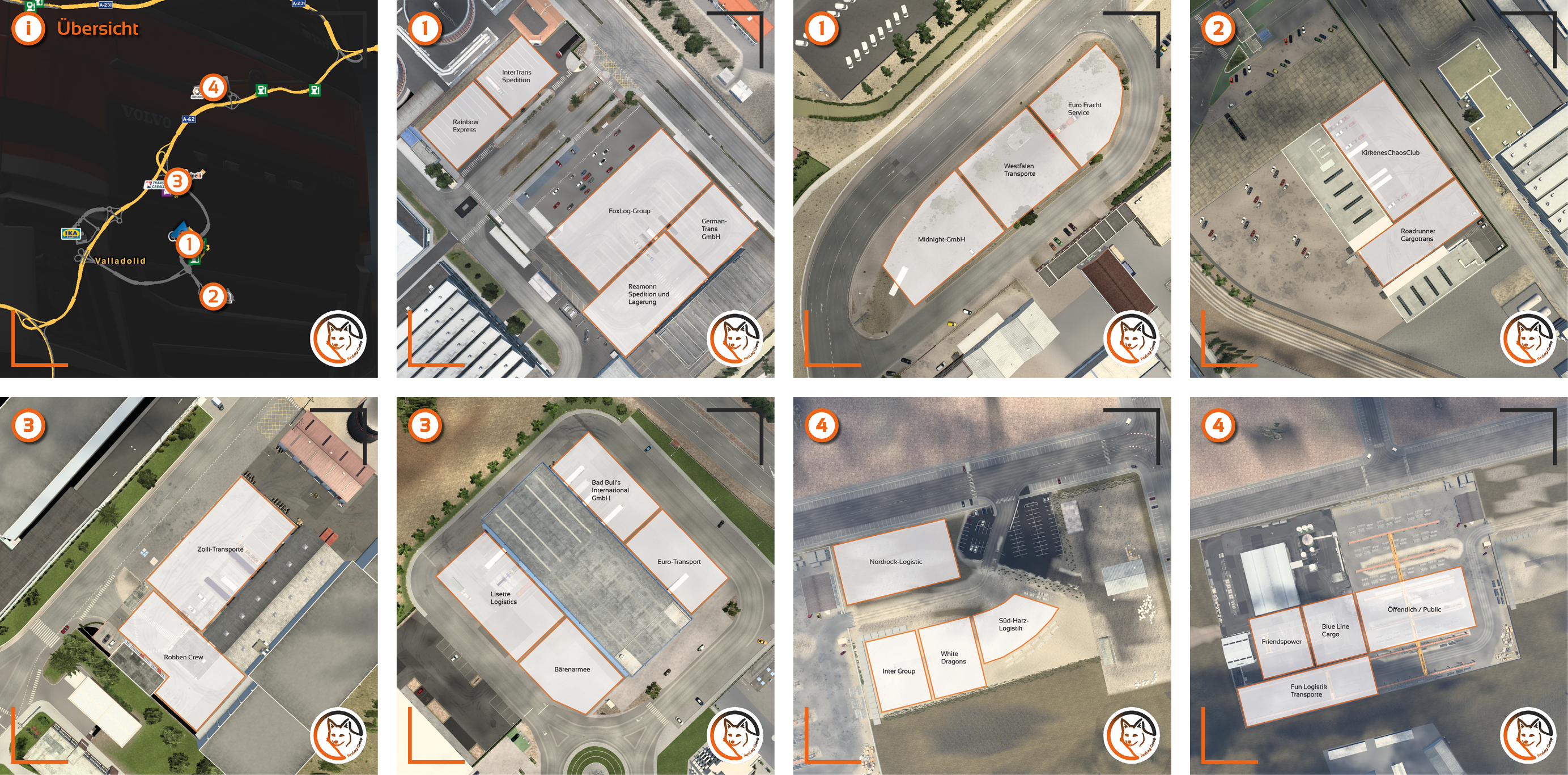 Größere Ansicht der Bilder auf unserer Website: https://foxlog-group.de/event/
---
Bei Fragen oder sonstigen Anmerkungen stehen wir euch jederzeit zur Verfügung. Wir sind erreichbar über unser Ticketsystem sowie meistens auch auf unserem TeamSpeak- und Discord-Server.
If you have any questions or other comments, do not hesitate to contact us. We are able to be reached via the ticket system on our website, as well as on our TeamSpeak and Discord server.