出发点:慕尼黑
目的地:华沙
联运组织车队:XB VTC
参与的车队有:1.XB VTC 2.Haiyang VEC 3.JieKe VTC
联运头车:XB-Team-Lengsu
联运指挥:XB-Team-XiaoBai
联运人数:12人
联运服务器:无碰撞服(Arcade)
今日联运总结:
在以后的岁月里,我们的车队必须越来越努力,尽量不出现任何的差错,这对我们是必须要要求的,我们对自己的要求是最严格的,必须要做到为车队的发展尽出自己最大的努力!
---
Departure point: Munich
Destination: Warsaw
Intermodal fleet: XB VTC
The participating teams are: 1.XB VTC 2.Haiyang VEC 3.JieKe VTC
Intermodal head car: XB-Team-Lengsu
Intermodal Command: XB-Team-XiaoBai
Number of intermodal transport: 12
Intermodal server: No collision suit (Arcade)
Today's Intermodal Summary:
In the years to come, our team must work harder and harder to avoid any mistakes. This is a must for us. Our requirements are the most stringent and we must do our best for the development of the team. Give your best efforts!
---
联运截图(Intermodal screenshot):
路线图(route map):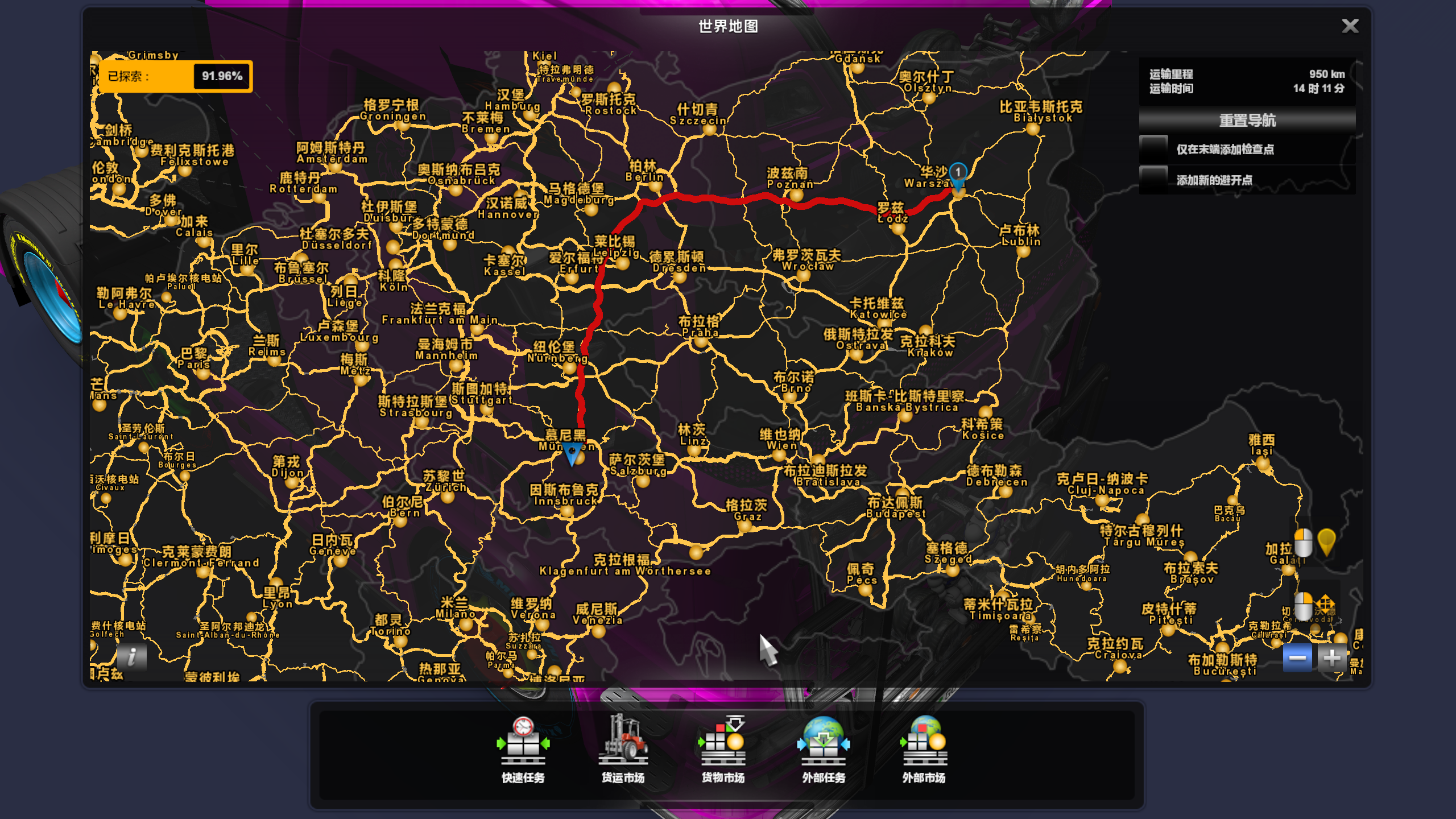 出发前(Before departure):