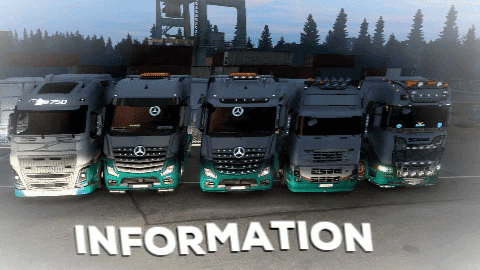 Haul It Transport is a virtual trucking company operating on Euro Truck Simulator and American Truck Simulator.
Opening our doors in 2021 we are a fun and friendly VTC that are passionate about trucking. We host a monthly convoy and attend our friends' convoys. We try to attend as many events as we can, and we always respect staff members and other members of the TMP Community.
To track our monthly progress we use VTLOG and we try to compete with other VTCs for the top 50 leaderboard.
We host a monthly convoy on ETS2 and in the near future will host them on ATS as well.
Joining is quite simple. head over to our website if you want to join head over to our website, https://www.haulittransportvtc.com/ and click on the discord link where you can apply.
---
Tag: Haul It Transport
Language: English
Created: 31 Mar 2020 22:53 UTC
Supported Games
Members: 23
Recruitment:
Open