2021年4月2日天下车队日常联运
---
活动名称;2021年4月2日TX团队每日车队
活动时间:2021年4月2日,20:30
服务器: S2
路线:都灵到梅斯
---
Event name; TX Team Daily Fleet on April 2, 2021
Event time: April 2, 2021, 20:30
Server: S2
Route: Turin to Metz
欢迎加入我们,外出团队的初衷是与所有ETS2玩家一起玩有趣的卡车! *如果您想加入团队,请点击这里。请确保您符合我们的要求。 *欢迎加入我们,我们车队的初衷是启用欧卡玩家一起玩的愉快! *如果您想加入我们,请点击这里,确保您符合我们车队的要求。 *Welcome to join us, the original intention of our team is to enable Oka players to have fun together! *If you want to join us, please click here to make sure you meet the requirements of our fleet.
Information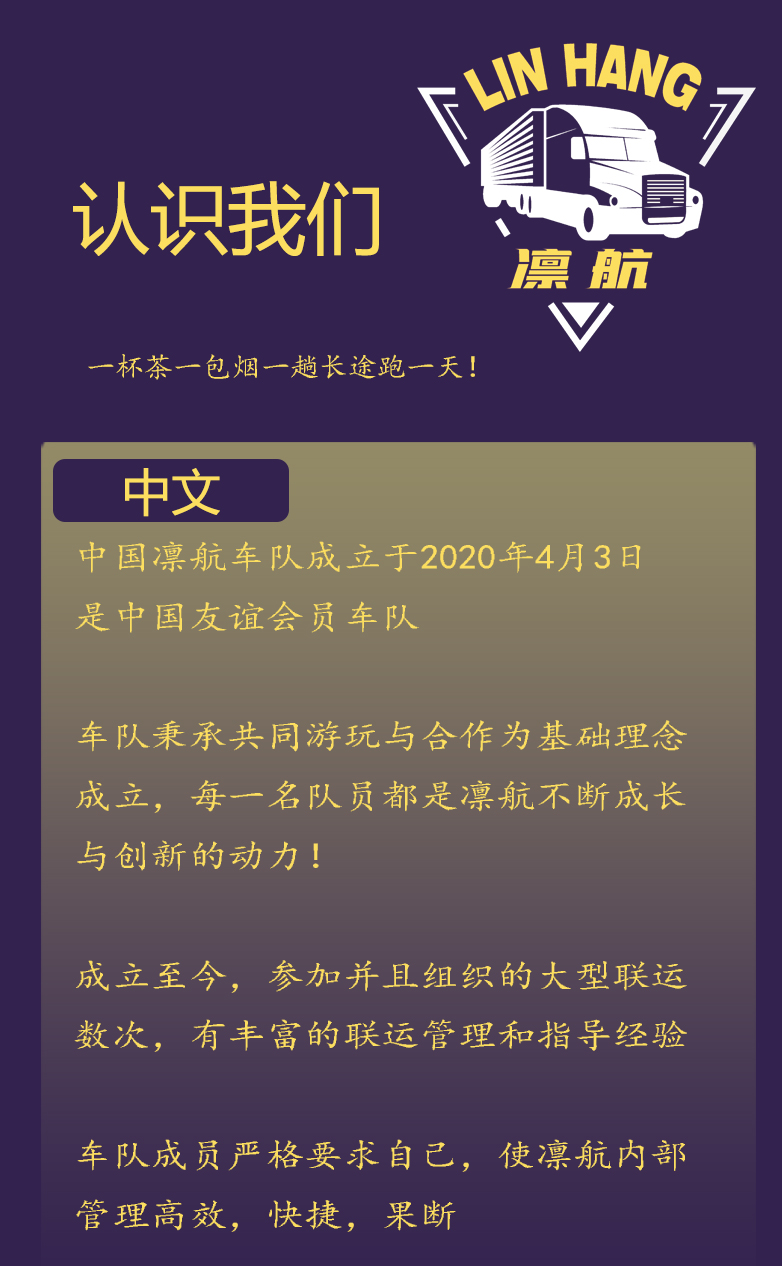 中文
中国凛航车队 成立于2020年4月3日
是中国友谊会员车队
车队YY;418522
接待QQ群: 904338216
车队粉丝群:1093016206
入队要求:本体,全套,良好的素质,YY语音环境良好,年龄18周岁以上,联运必须听从管理指挥!
---

English
China L-HTeam was established on April 3, 2020
It is a Chinese Friendship member team
Fleet YY: 418522
Reception QQ group: 904338216
Faculty fan group:1093016206
Entrance requirements: main body, complete set, good quality, good YY voice environment, over 18 years old, intermodal transportation must obey the management command!
---
Tag: LH-Team-VTC
Language: Chinese (Simplified)
Created: 08 May 2020 11:33 UTC
Supported Games
Members: 205
Recruitment:
Closed