Information
CHN
1.[MT物流]于2022年3月23日正式成立!
2.[MT物流]是为了创造一个自由、平等、和谐的VTC!
3.[MT物流]正在慢慢加入越来越多的玩家,同时欢迎每一位热爱ETS2的玩家加入MT物流。
4.
5.
---
---
Tag: MT Logistics
Language: English
Created: 23 Mar 2022 14:36 UTC
Supported Game
Members: 36
Recruitment:
Open
Rules
CHN
1.大型联运期间禁止鸣笛,禁止使用无线电。
2.不允许任何人制造麻烦,如果发现立即踢出团队。
3.在目的地抛弃拖车后,跟随前面的车辆,以便进入和停车。
4.严禁修改资料车辆、资料档案和所有不属于游戏本身的物品。
5.在加入车队之前,请务必按照格式要求更改你的游戏昵称和YY昵称。
6.在联运中严格遵守联运规则,不要超车,听从指挥,遵守游戏内规则。
7.联运期间要保持YY频道的安静,头车尾车卡麦无条件控制麦包括【队长副队全体高管】。
8.参加活动的玩家必须在YY上听从指挥,保持联运频道通话畅通,不说脏话,不恶意攻击他人。
---
EN
1.No horn honking during large intermodal prohibits the use of radio.
2.No one is allowed to cause trouble, if found immediately kicked out of the team
3.After abandoning the trailer at the destination follow the vehicles ahead in order to enter and park.
4.It is forbidden to modify profiles vehicles, profiles archives and all items that do not belong to the game itself.
5.Be sure to change your game nickname and YY nickname in accordance with the format requirements before joining the fleet.
6.Strictly abide by the rules of intermodal transport in the middle of the intermodal transport, do not overtake, follow the command and abide by the rules within the game.
7.during the joint transport to keep the YY channel quiet, the head car tail car card wheat unconditional control of wheat including [captain vice team all executives].
8.To participate in the event players must be on the YY to listen to the command, keep the intermodal channel calls clear, no swearing, no malicious attacks on others.
Requirements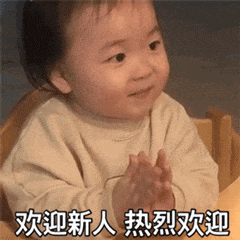 CHN
1.18岁及以上。
2.YY语音保持开放,没有噪音,等等。
3.有一个良好的账户,没有太多的封禁记录
4.车队在周五、周六、周日联运,在这三天至少参加一次。
5.加入MT物流的要求:正版的ETS2,良好的品质,良好的YY语音环境,18岁以上,联运时必须听从管理层的指挥!
---
EN
1.Age 18 and above.
2.YY voice is kept open without noise, etc.
3.Have a good account without too many bans on record
4.The fleet participates at least once on Friday, Saturday, Sunday intermodal, on these three days.
5.Requirements to join MT Logistics: genuine ETS2, good quality, good YY voice environment, age 18 or older, and must follow management's direction when intermodal!