Am 25.06.2023 findet das nächste öffentliche RSL-Event in Kooperation mit unserem Partner simulator1 statt!
Immer am letzten Wochenende des Monats habt ihr die Möglichkeit, unseren Konvoi zu begleiten!
Achtung: Alle Informationen werden durch unsere Absicherung während des Konvois via Chat bekanntgegeben! Attention: All information will be announced by our security during the convoy via chat!
---
VTC slot booking
Ihr wollt als Spedition teilnehmen? / Do you want to participate as a VTC?
Füllt das Formular aus/Fill out the form on our website: VTC Slot Booking
(Anmeldeschluss für VTC's/Registration deadline for VTCs: 22.06.2023)
Alle freien Fahrer können sich hier (TruckersMP) anmelden. All free drivers can register here (TruckersMP)
---
Information
Server: EU Simulation 1
Start: Constanța
- (Booked Slots)
Ziel/Destination: Târgu Mureș
(NS Oil)
Streckenlänge/Route length: ~ 1000 Kilometer
DLC: Road to the Black Sea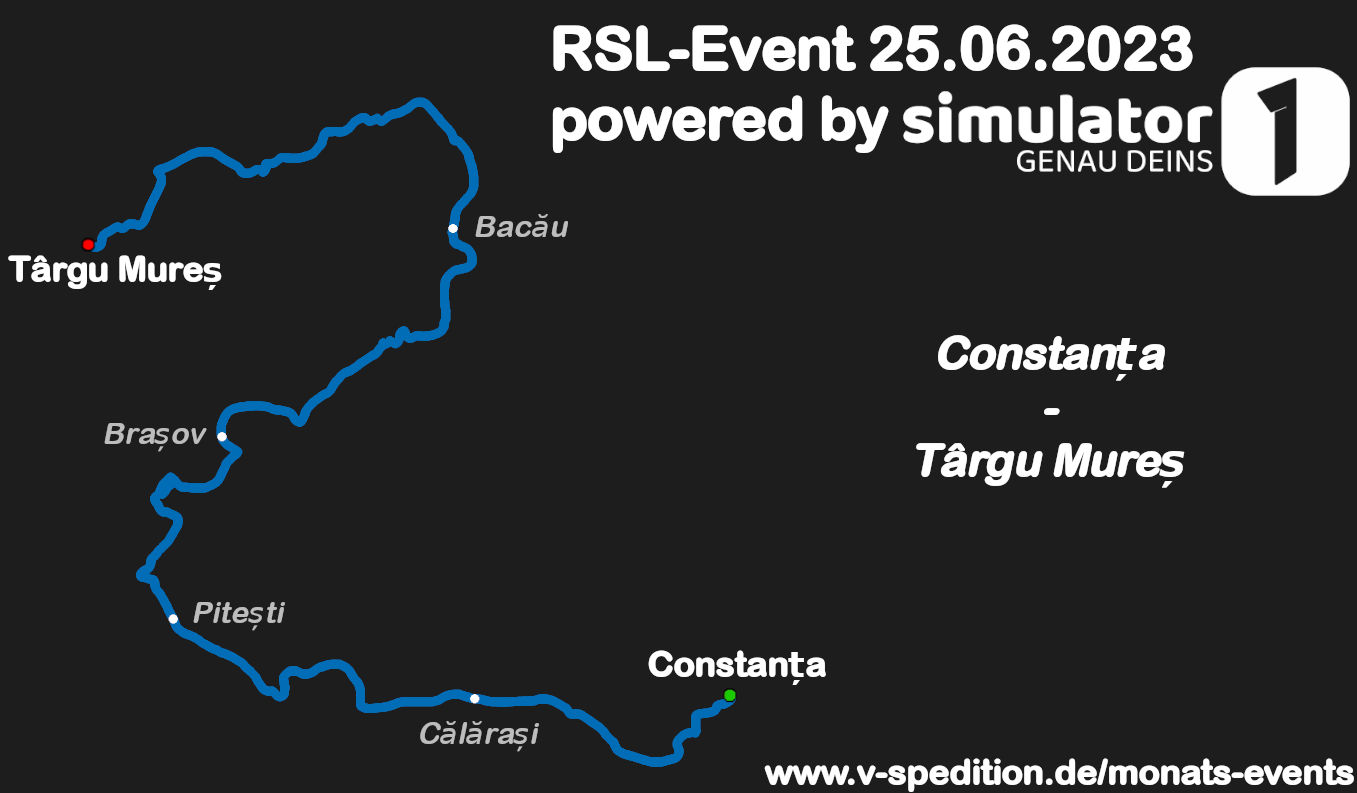 ---
Time schedule
Zeitplan/Time schedule: Treffpunkt + Aufstellung für alle Firmen und freien Fahrer um 14:30 Uhr (UTC) // 16:30 (CET)
Konvoistart/Departure: um 15:00 Uhr (UTC) // 17:00 Uhr (CET)