加州翻新 - 纳帕谷 加州也被称作"葡萄种植之州",全美国有近90%的发酵葡萄汁产自这里。而纳帕谷正是这些产出所需果实的诸多葡萄园的一个集中地。今天,我们将带大家看看这一在即将到来的美洲卡车模拟加州翻新项目的著名地区。 California renovation - Napa Valley California is also known as the "grape growing state", where nearly 90% of the fermented grape juice in the United States is produced. The Napa Valley is a concentration of many vineyards that produce the required fruit. Today, we will show you this famous area in the upcoming American truck simulation California renovation project. Sanierung von Napa Valley in Kalifornien Kalifornien ist auch bekannt als der "Traubenanbaugebiet", wo fast 90% des fermentierten Traubensafts in den Vereinigten Staaten produziert wird. Das Napa Valley ist eine Konzentration von vielen Weinbergen, die die erforderlichen Früchte produzieren. Heute zeigen wir Ihnen diesen berühmten Bereich in der kommenden amerikanischen LKW-Simulation Kalifornien Renovierungsprojekt.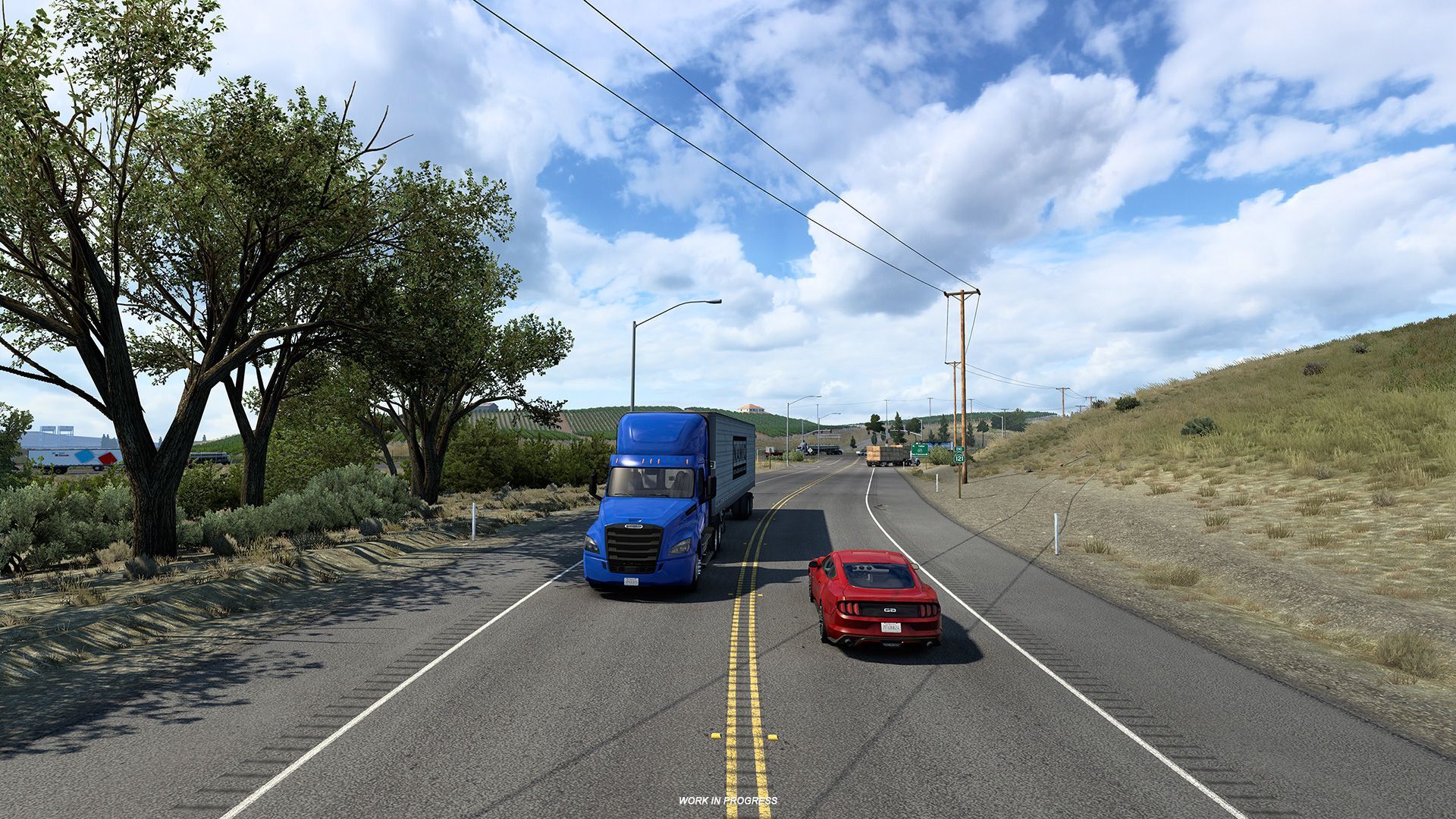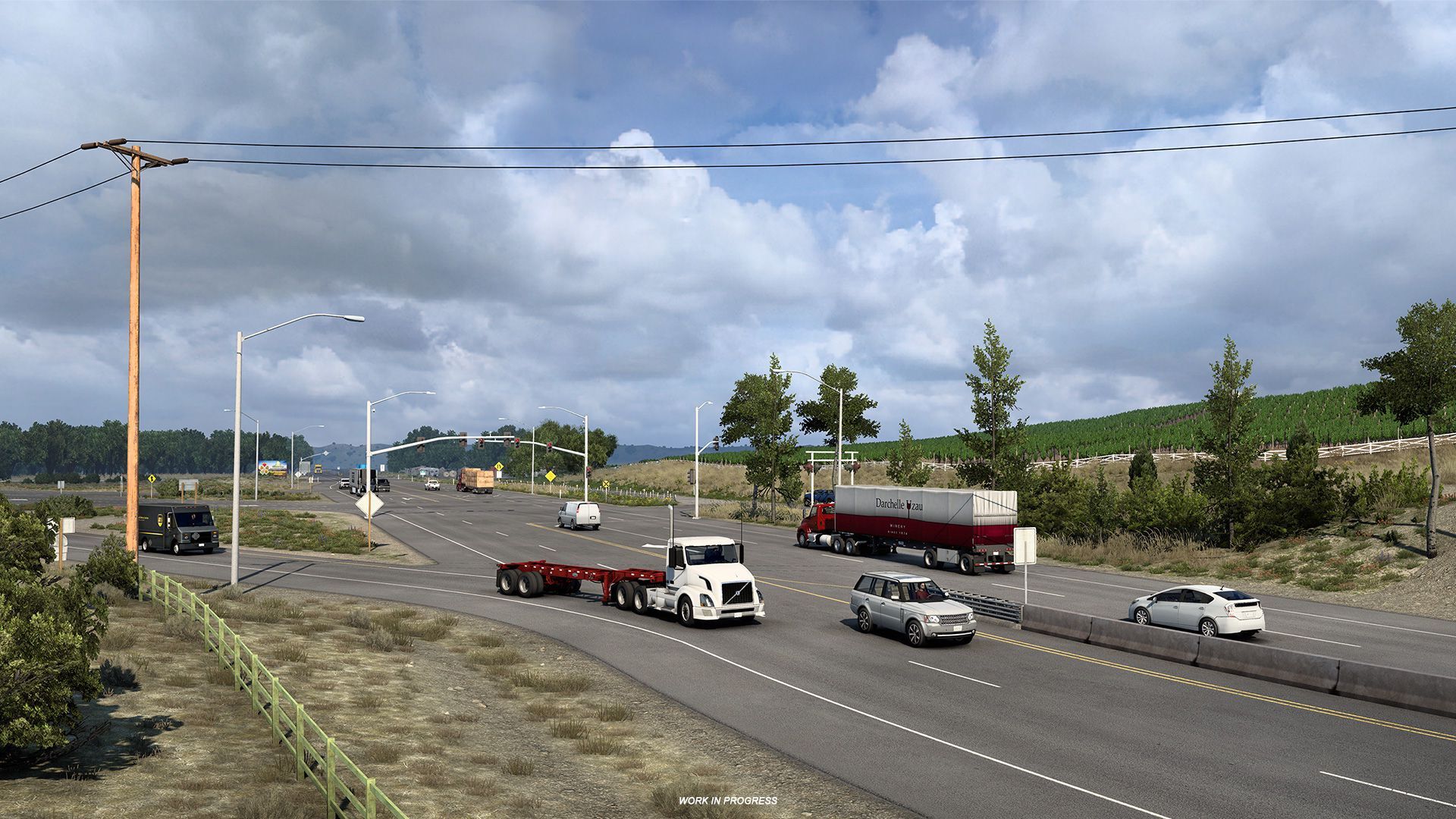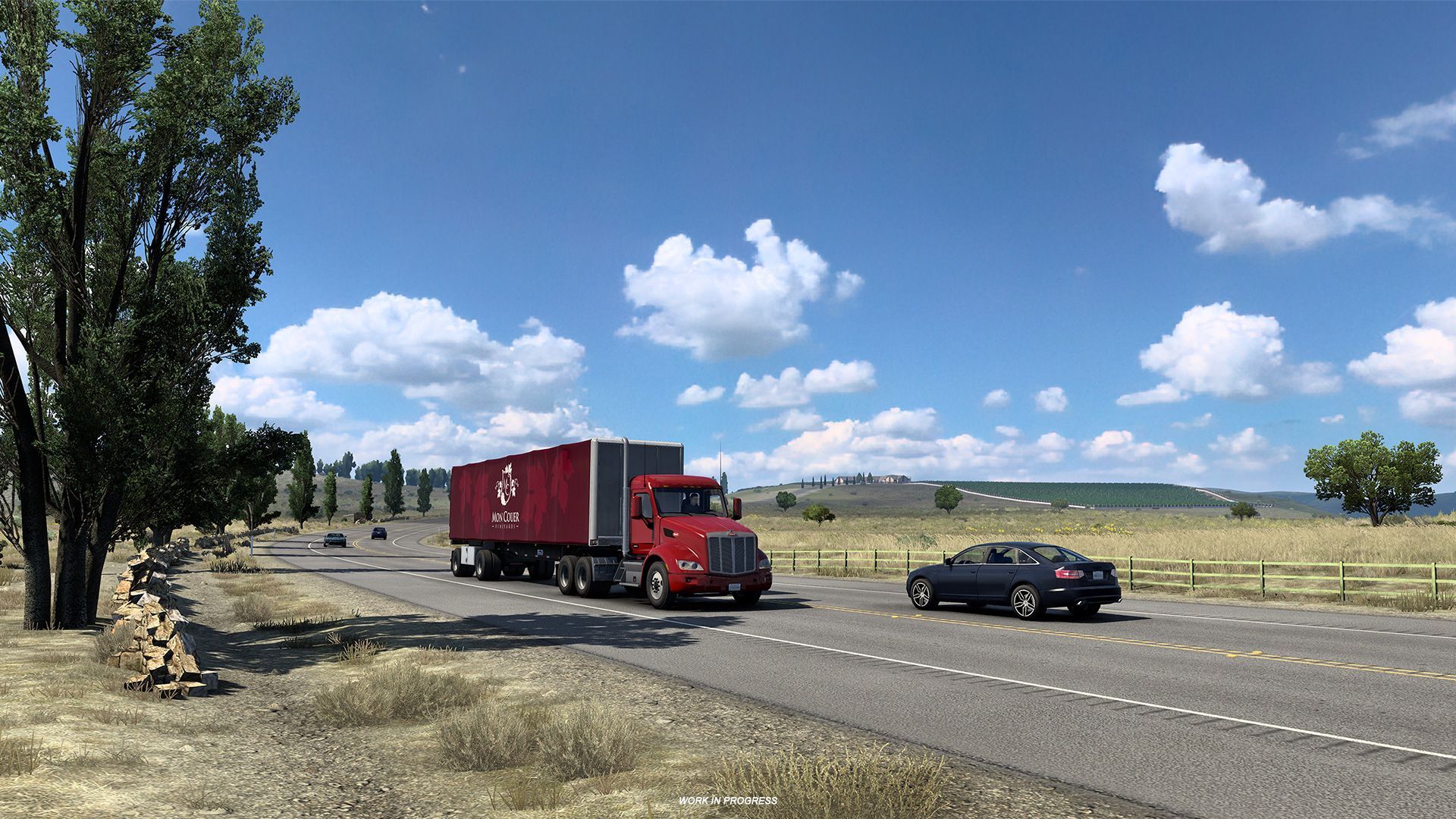 种植葡萄等其他水果,是一项价值数百万美元的永不停息的产业。一年四季,农户们辛勤工作,采摘果实,种植新树,以及耕种土地。这些农场有着如此多的农产品、设备等等,因此卡车驾驶员们无疑将在此扮演至关重要的角色。 Growing grapes and other fruits is a non-stop industry worth millions of dollars. All year round, farmers work hard, picking fruits, planting new trees and cultivating land. These farms have so many agricultural products, equipment and so on, so truck drivers will undoubtedly play a vital role here. Der Anbau von Trauben und anderen Früchten ist eine ununterbrochene Industrie im Wert von Millionen von Dollar. Das ganze Jahr über arbeiten Bauern hart, pflücken Früchte, pflanzen neue Bäume und bewirtschaften Land. Diese Farmen haben so viele landwirtschaftliche Produkte, Geräte und so weiter, so dass LKW-Fahrer zweifellos eine wichtige Rolle spielen werden.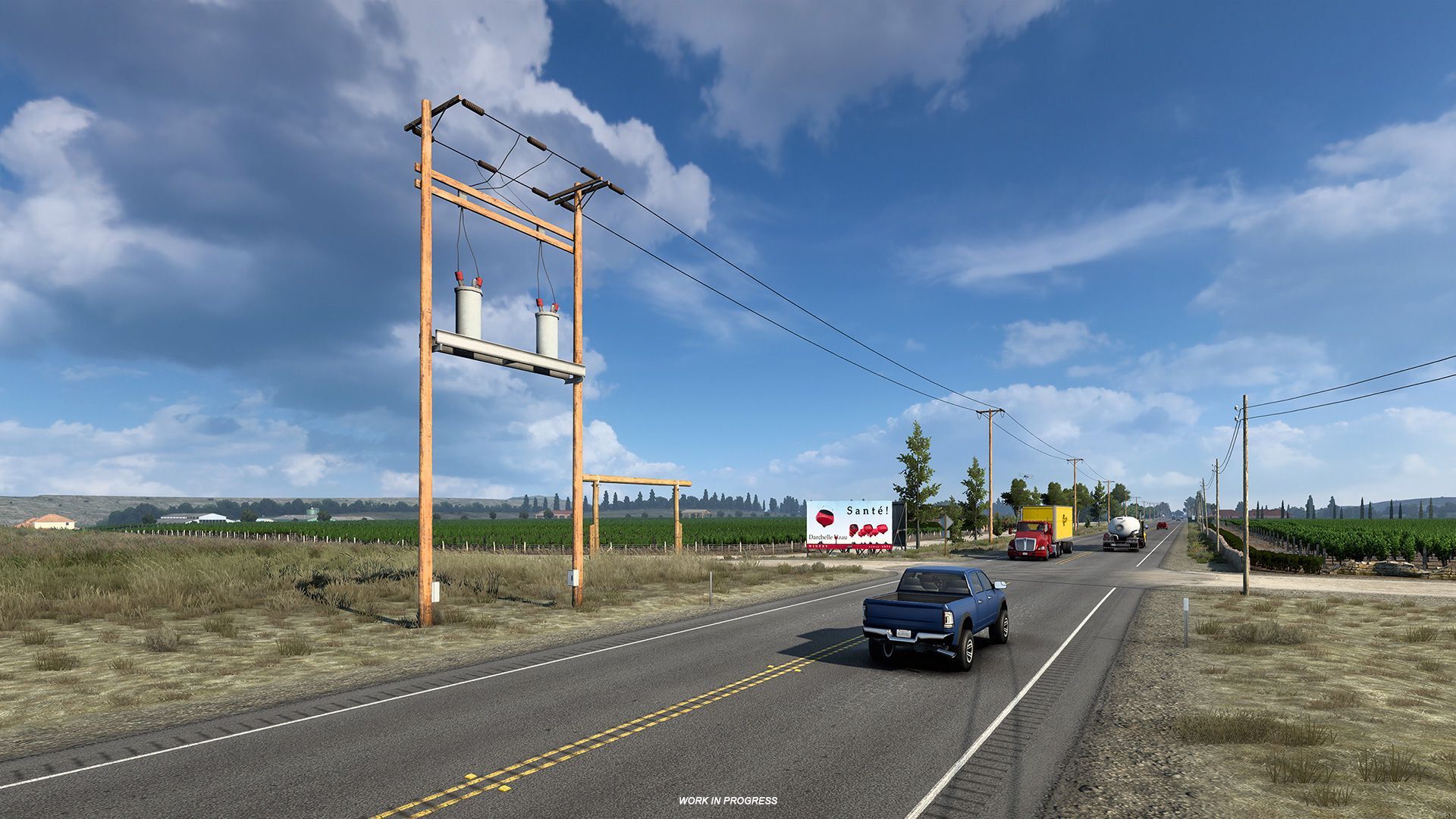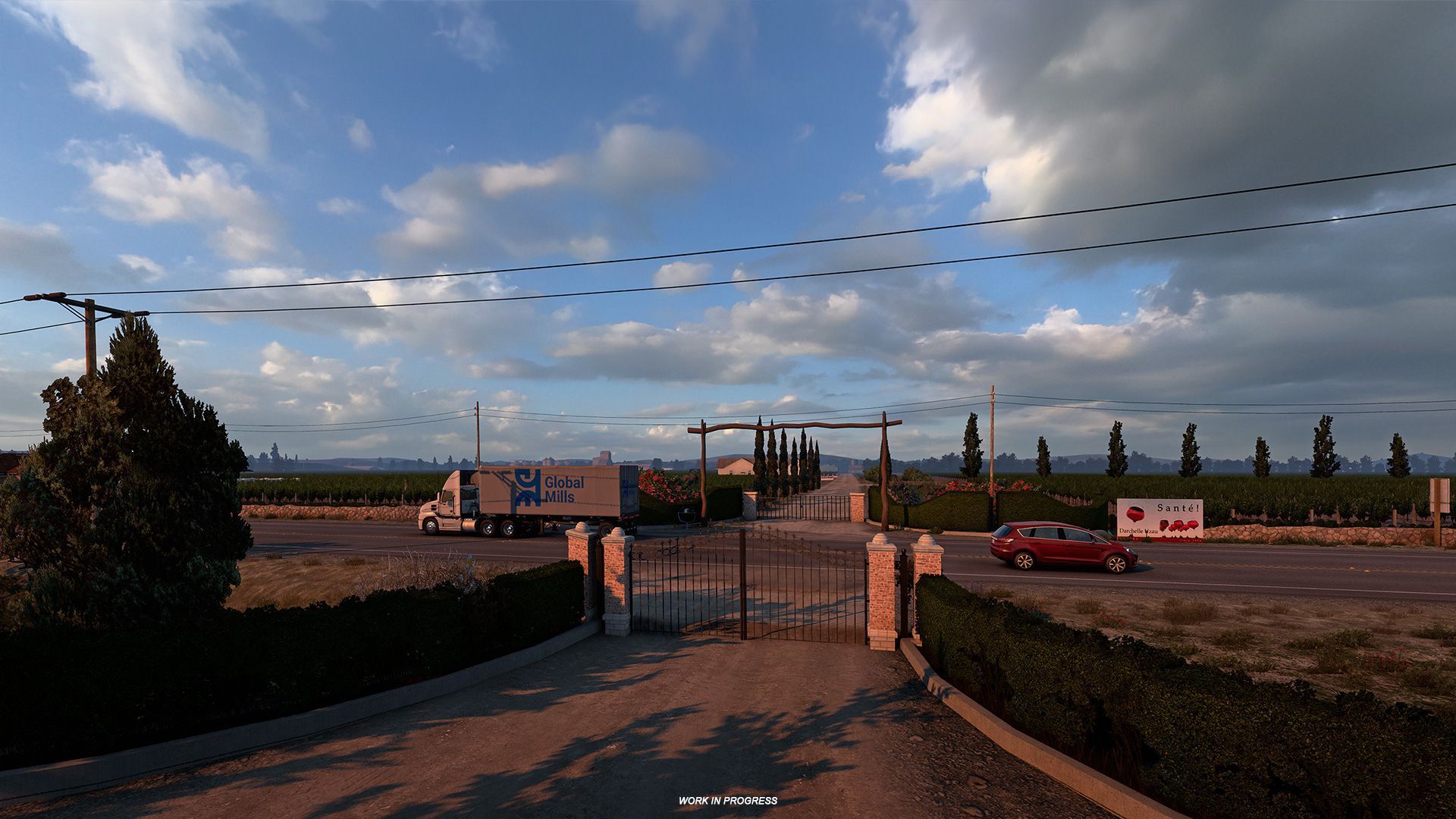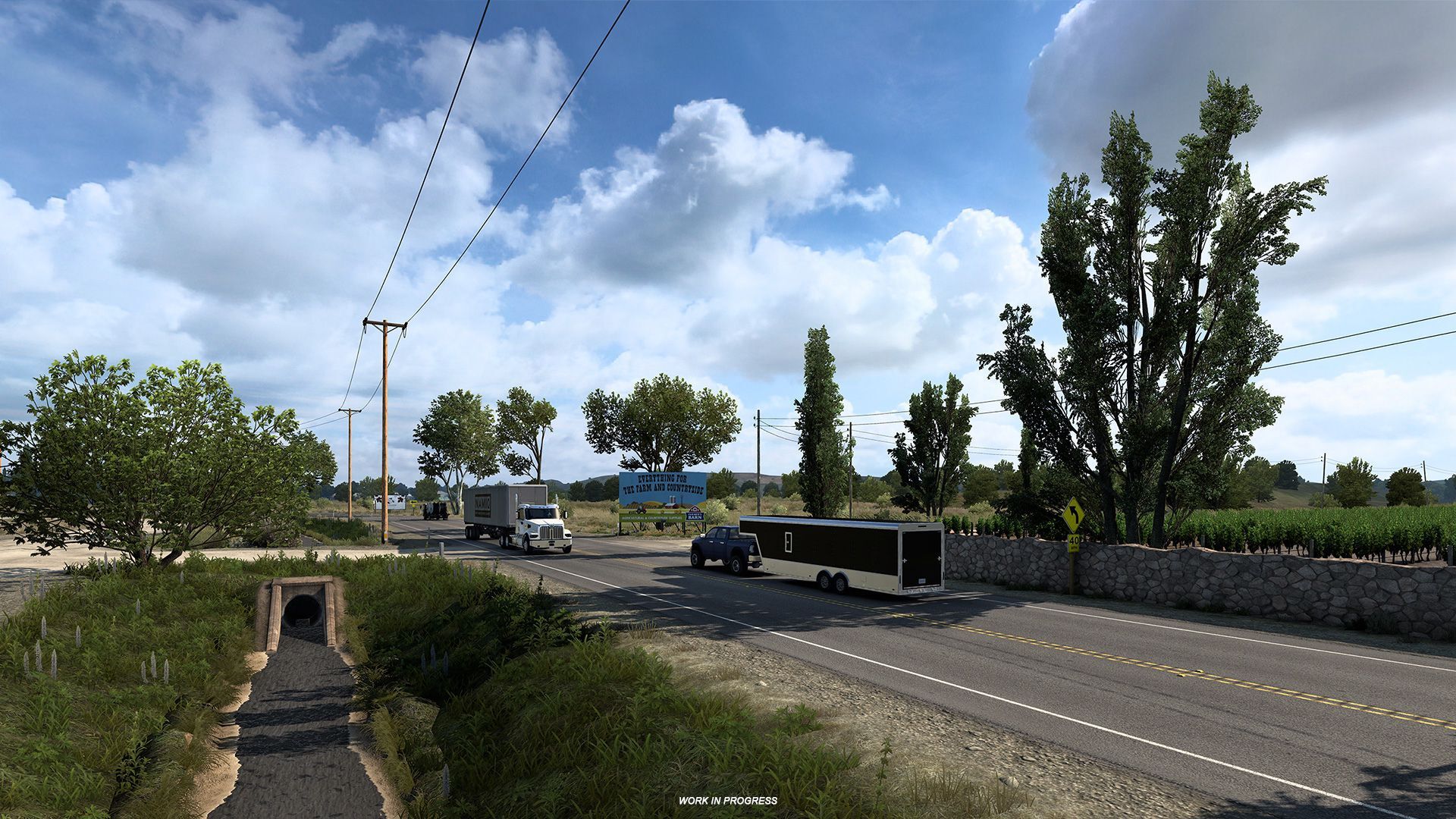 负责加州翻新项目的团队充分使用了每一寸地图,赋予这片地区一个全新的样貌。相较于目前游戏中的呈现效果,驾驶员们一定能够留意到显著的变化。从葡萄园间蜿蜒的道路,到环绕整片区域的美丽自然,这里将有很多地方等待你们去探索。 The team in charge of the California renovation project made full use of every inch of the map to give the area a new look. Compared with the presentation effect in the current game, drivers must be able to notice significant changes. From the winding roads between vineyards to the beautiful nature surrounding the whole area, there will be many places for you to explore. Das für das kalifornische Renovierungsprojekt verantwortliche Team nutzte jeden Zentimeter der Karte voll aus, um der Gegend ein neues Aussehen zu verleihen. Im Vergleich zum Präsentationseffekt im aktuellen Spiel müssen die Fahrer deutliche Veränderungen bemerken können. Von den kurvenreichen Straßen zwischen Weinbergen bis hin zur wunderschönen Natur, die die ganze Gegend umgibt, gibt es viele Orte zu erkunden.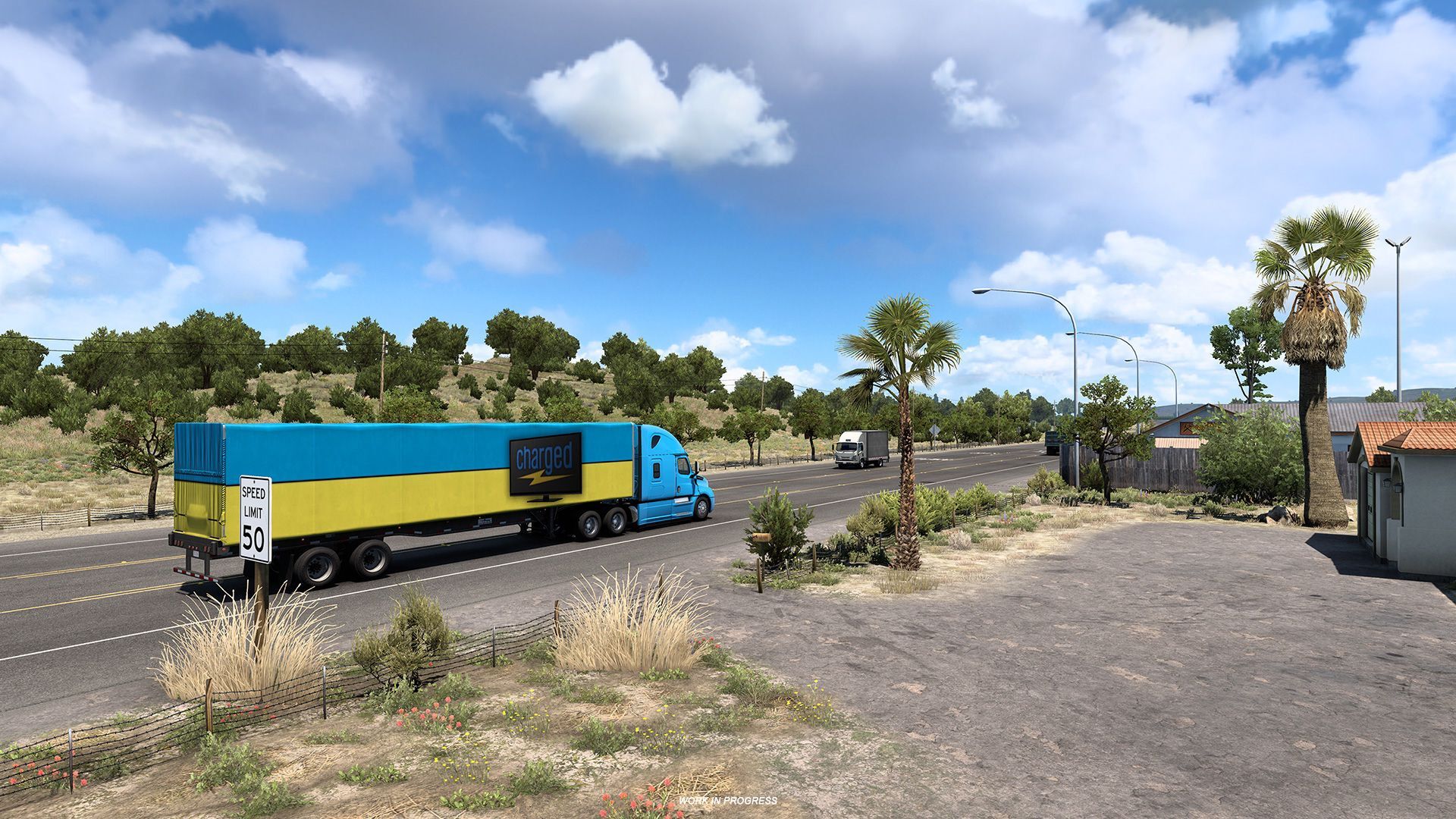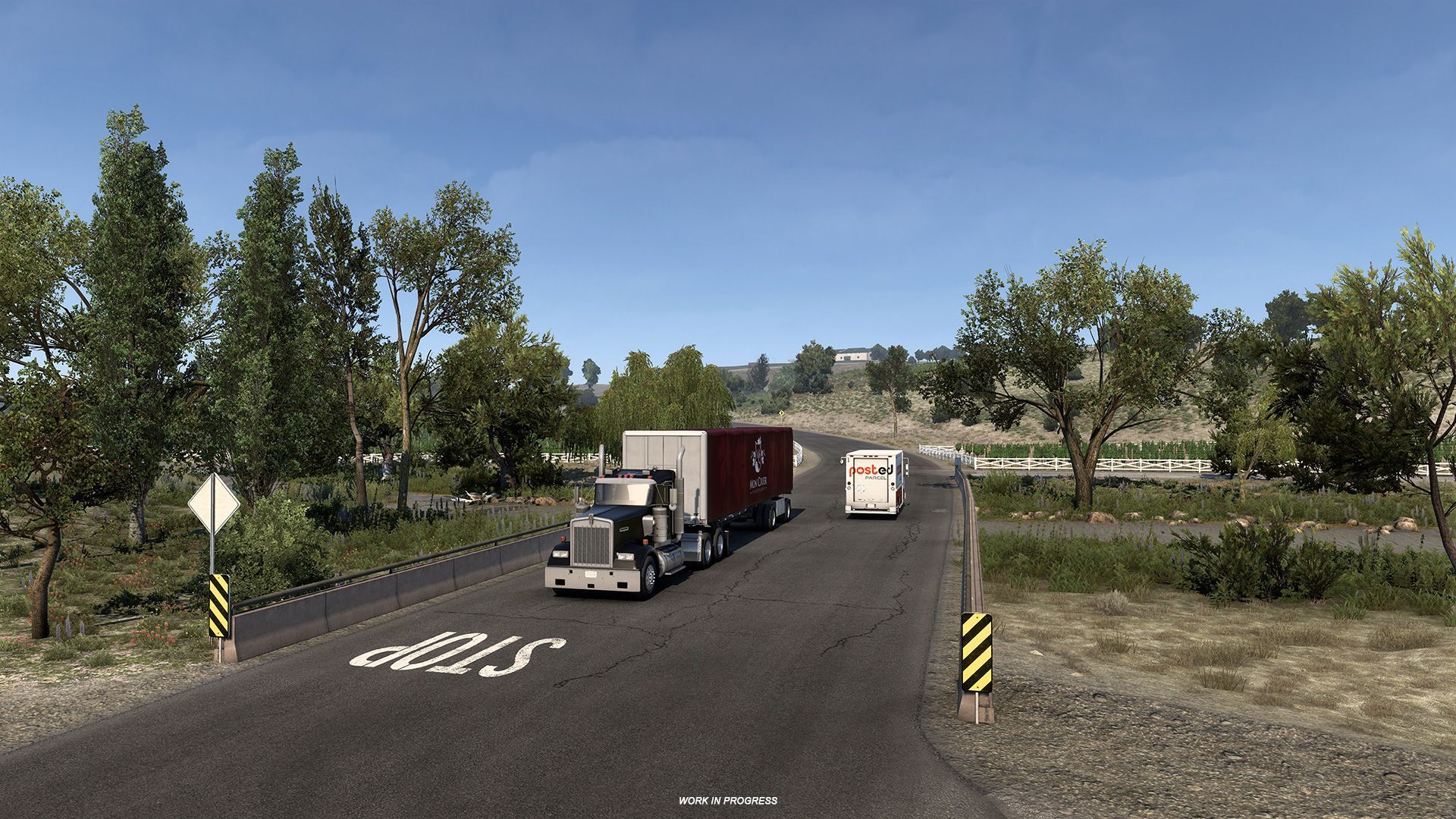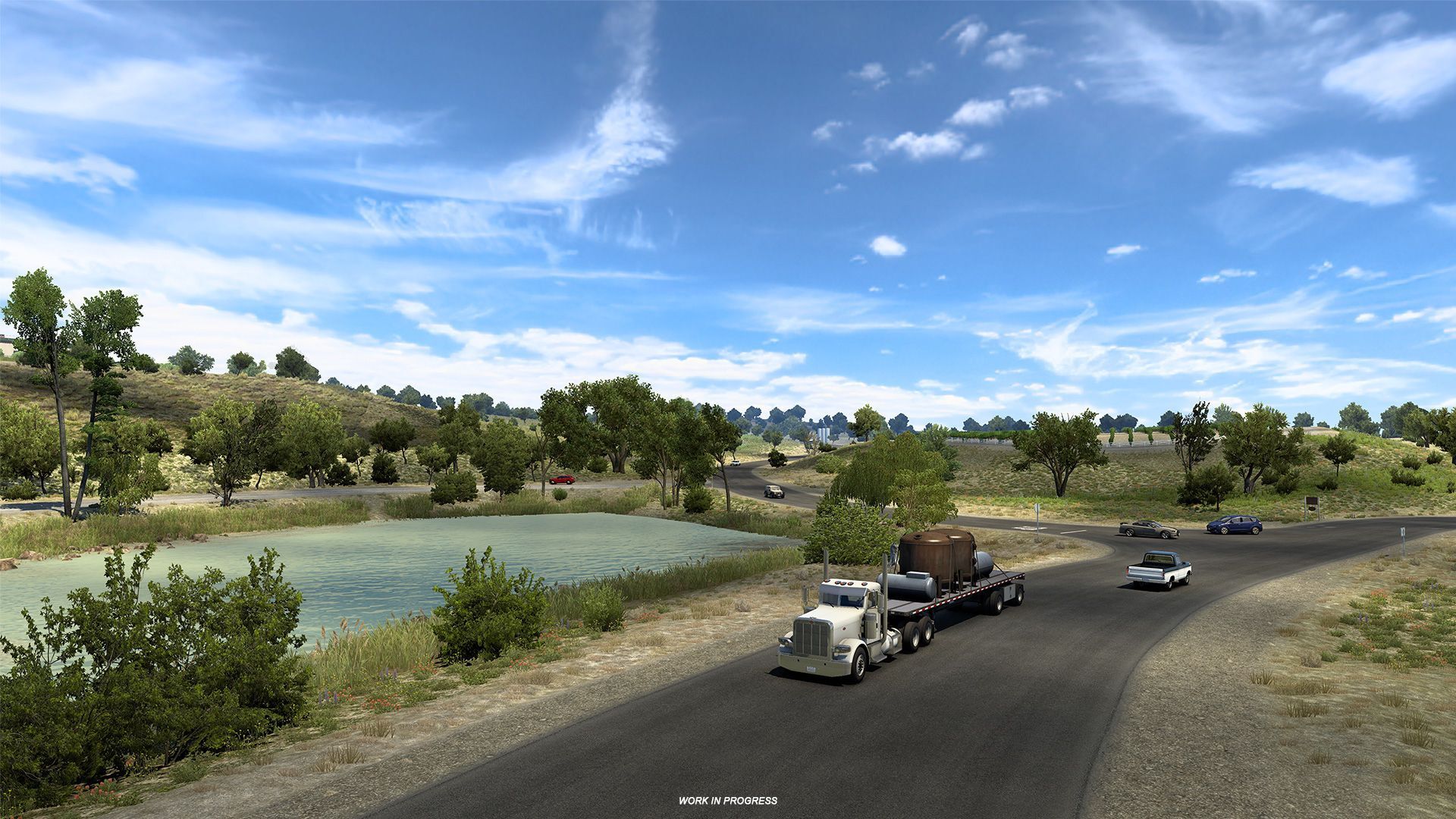 卡车司机们还将会发现更新后的葡萄园产业区,包括全新的货场和游戏内公司——Mon Couer,城镇上最新的葡萄种植公司。大家可以期待在这里运送必要设备,当然也少不了许多的水果。 Truck drivers will also find the updated vineyard industrial area, including a new freight yard and in-game company - mon COUER, the latest grape growing company in the town. You can expect to transport the necessary equipment here. Of course, there are many fruits. Lkw-Fahrer werden auch das modernisierte Weingut Industriegebiet finden, einschließlich eines neuen Frachtbahnhofs und In-Game-Firma Whenemon COUER, die neueste Weinbaufirma in der Stadt. Hier können Sie mit dem Transport der notwendigen Ausrüstung rechnen. Natürlich gibt es viele Früchte.