SCS Software 全体员工祝大家复活节快乐! All staff of SCS software wish you a happy Easter!
对于那些庆祝它的人来说,复活节是全世界数百万人庆祝的重要节日。这也是许多人与家人和朋友一起度过美好时光的时候。许多人参加的一项受欢迎的复活节主题活动是寻找复活节彩蛋。对于不熟悉这个游戏的人来说,通常会被涂成彩色的彩蛋隐藏在一个区域供参与者寻找,每个鸡蛋都包含一个甜点供发现者享用! For those who celebrate it, Easter is an important festival celebrated by millions of people around the world. This is also a time for many people to have a good time with their family and friends. A popular Easter themed activity attended by many people is the search for Easter eggs. For those who are not familiar with the game, usually colored eggs are hidden in an area for participants to find, and each egg contains a dessert for discoverers to enjoy!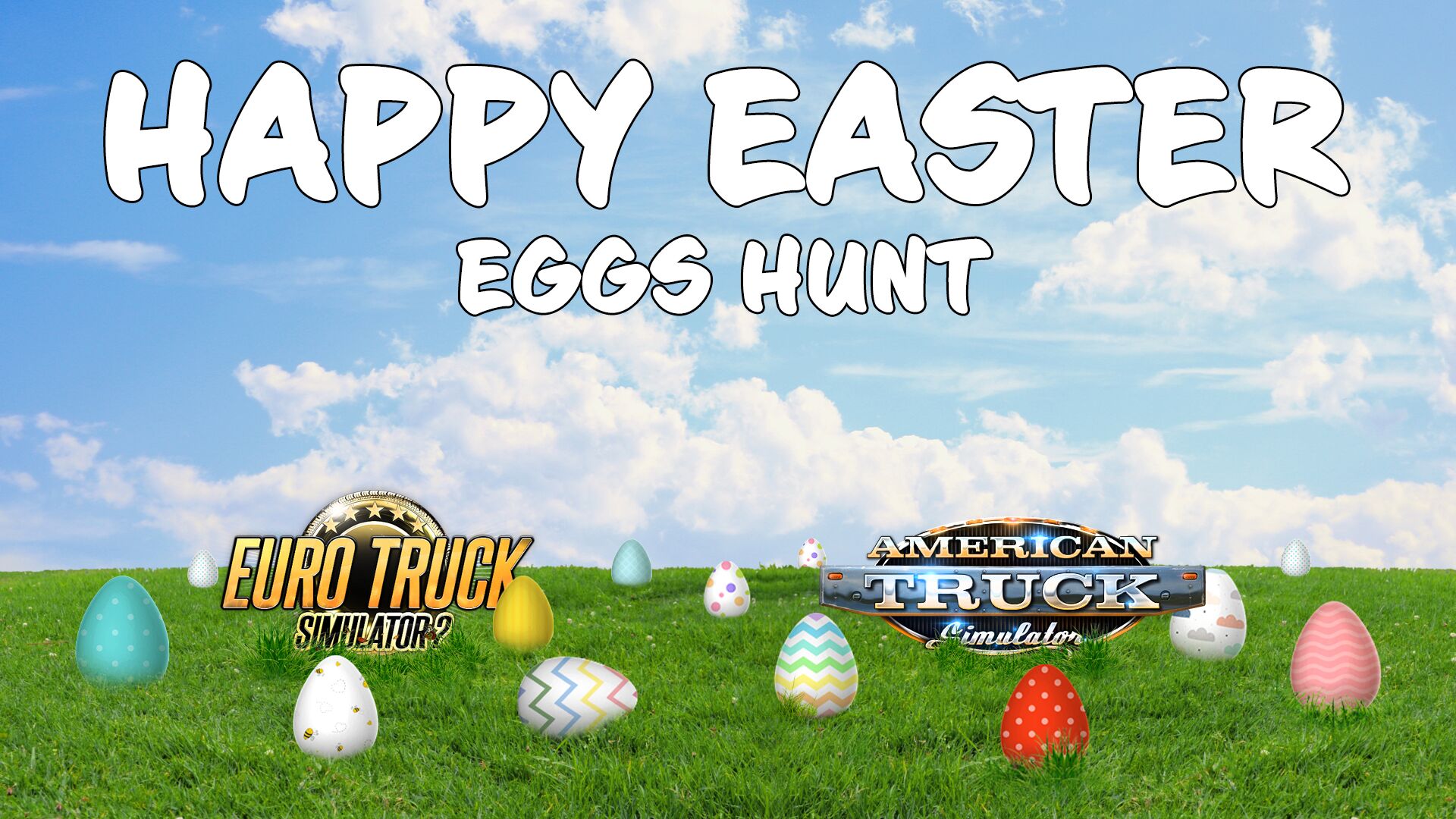 今年,在有限的时间内,我们以彩蛋为由宣布我们自己的复活节彩蛋狩猎活动,有一个转折!这些彩蛋不是作为奖励的甜食,而是包含一些关于未来欧洲卡车模拟 2 内容的线索。 This year, in a limited period of time, we announced our own Easter egg hunting activities on the grounds of colored eggs. There is a turning point! These colored eggs are not a dessert as a reward, but contain some clues about the content of European truck simulation 2 in the future.
那么你在哪里可以找到这些鸡蛋,会有多少?为了避免您在 ETS2 或 ATS 中开车数小时,我们将指定这些彩蛋将隐藏在各种 SCS Software 相关网站和社交媒体页面周围。我们将把剩下的狩猎留给你! So where can you find these eggs and how many will there be? In order to avoid driving for hours in Ets2 or ATS, we will specify that these colored eggs will be hidden around various SCS software related websites and social media pages. We'll leave the rest of the hunt to you!
我们敦促您尽快开始狩猎,因为它们只会在很短的时间内出现;我们希望你玩得开心,好运! We urge you to start hunting as soon as possible, because they will only appear in a short time; We hope you have a good time and good luck!