---
---
Employee of the Month
We would like to congratulate Lokeshwaran on being named Driver of the Month! You have consistently demonstrated excellent driving and you have consistently exceeded expectations. Your commitment to excellence has been noticed and we are proud to recognize you for your hard work and dedication. Congratulations again and keep up the great work.
You have driven a total of 123466 km and earned 124996.25 Nexon XP.
---
Picture of the Month -January 2023
Congratulations to the photographer Zoomspeed has been selected as the winner of the Photo of the Month contest. Your stunning image has wowed us all and we are delighted to recognize your incredible talent. Your photo has truly inspired us to look at life in a different way and to appreciate the beauty of the world around us. We are so proud to have you as part of our community and we look forward to seeing more of your amazing work in the future. Once again, congratulations.
---
Development Updates
1)Nexon New Tracker Based on TruckersHub.
---
2)New Cargo Exam Based XP System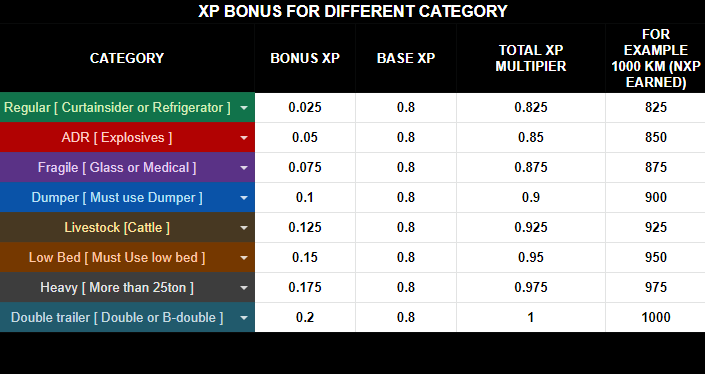 ---
3)Nexon merchandise.
---
Drivers Convoy Attendance In a total of 35 events in the Month of January 2023 which Nexon Logistics attended, Zoomspeed attended the most convoys (32) followed by Dionysius (30) and Ozair
---
VTC Convoy Attendance
---
Nexon Logistics attended a total of 33 Events in the month of January 2023 with the most attendances on 12-01-23 Nexon Logistics Promods Convoy
---
Examination Report Card of January 2023
As Nexon logistics is conducting a Cargo and Parking Exam for Nexon Member. Here, we are Happy to announce the Report card of January 2023. This includes the results of the Cargo and Parking Test. The result be added as extra Point in Nexon XP in Hub and additional with job that Delivered.
We have added the Report those have applied for Examination. Last month FaizurRahman and Muhammed Ehsan has Applied for 4 exams each.
---
Examiner Who Took the Exam the Test for Nexon Members. Last month Zoomspeed has Took Most Exam for Nexon Members. He Took Total of 16 exam.
---
Thank you for Reading Nexon Newsletter of month